F10-30 Phal (Yungho Gelblitz 'flava X Joy Dreamy Jade 'Green Apple')
I think this is the first to bloom from this cross. It actually first opened a couple weeks ago, but I was going on vacation and never took a picture. Now it has a second bloom, and I have another plant of this cross opening. So I thought I better get on it. These flowers aren't so great, but it is a first bloom seedling on a small plant. It is potted in a small beer cup. It has great potential and it has 3 spikes. So it gets an A for that. Can only get better.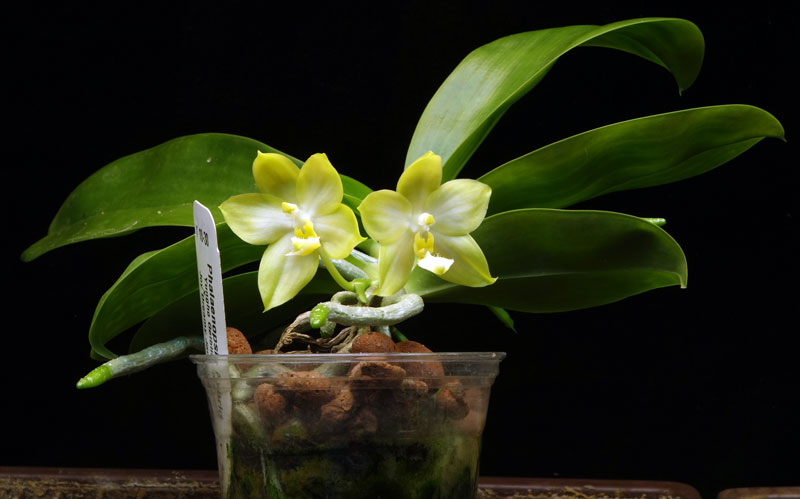 (#2)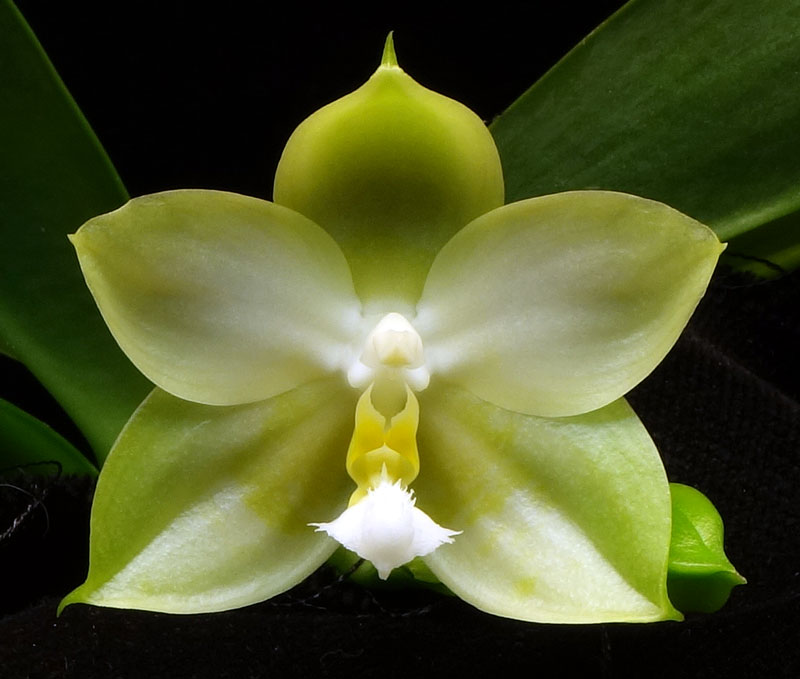 New pics taken in daylight. This flower has probably faded a little since originally taken.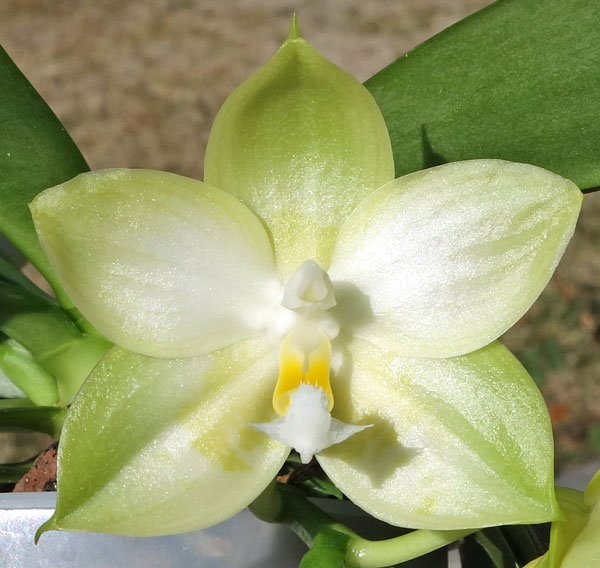 First bloom seedling with 3 spikes and 5 flowers.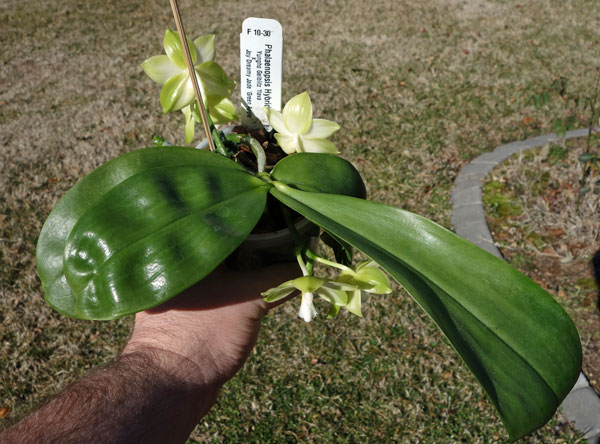 (#3)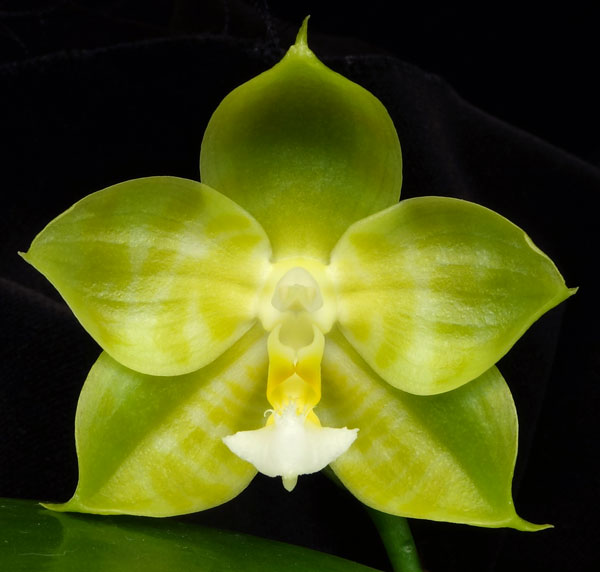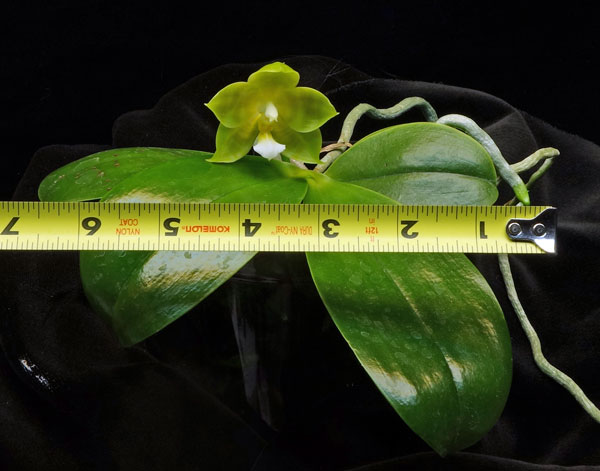 New picture taken in daylight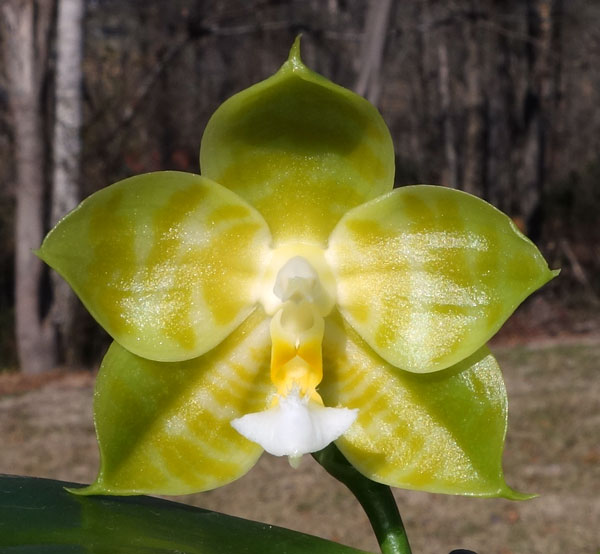 (#4)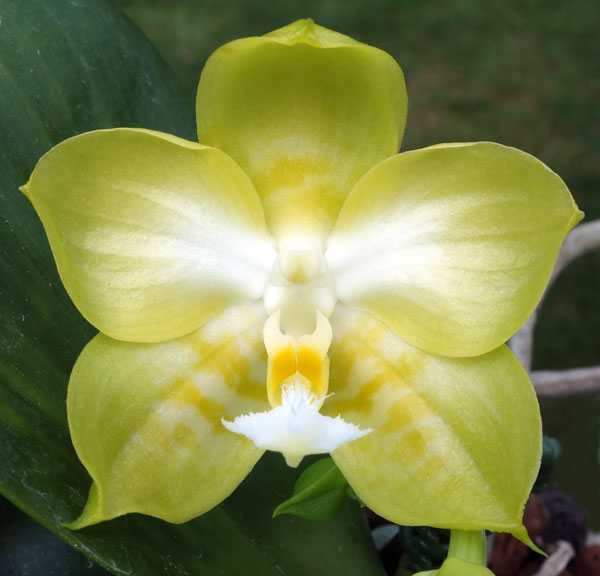 http://www.phalaenopsis.net/phpBB/viewtopic.php?f=7&t=14007
Edit 2013-03-04
Pylo's Key-Lime Pie = Phal. Yungho Gelblitz × Phal. Joy Dreamy Jade Big Leaf Orchids