---
This one is bloomed and shared by Perry
Phal Pylo's Decorated Canary
---
Beautiful! Makes me think of butterscotch....
If you get to thinking your a person of influence, Try ordering somebody else's dog around.
---
Phal Pylo's Decorated Canary
(Paifang's Ambotratea 'Big Leaf Orchid' X Yungho Gelb Canary 'Joseph Wu')
Photo by Ken Avant
---
Customer
Posts: 5642
Joined: Fri Nov 24, 2006 4:36 pm
Location: Raleigh, NC
My favorite I've bloomed so far. Big flower. First bloom seedling. Form should be better next time around. Nice creamy background with red spots.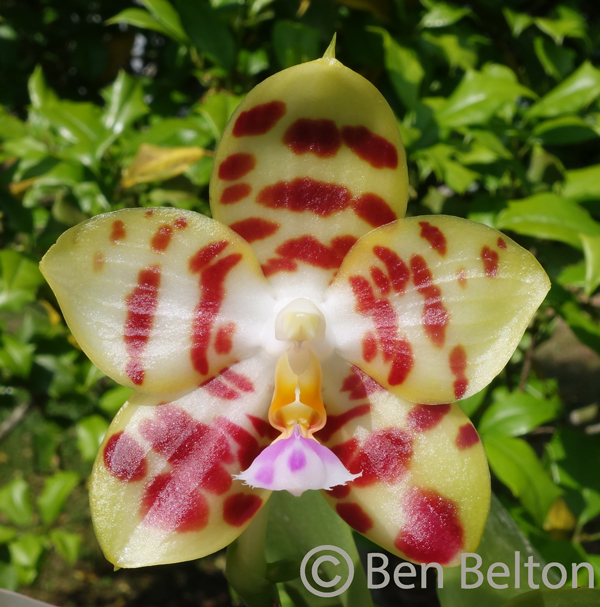 Carpe Diem
---
Phalaenopsis Pylo's Decorated Canary 'Peter'
Well, I would take this to judging but it's next Saturday. Flowers wont' be fresh by then. Maybe next year.
---