raybark wrote:
It looks nice, and you certainly don't have to worry about it tipping over!

I am very curious how it will perform with all that calcium in its environment.
Yeah, the calcium/PH thing had me concerned for a while. A friend however mounted a Brassavola Jiminy Cricket on a piece of coral a couple years ago, and told me it has taken off nicely.
Then I saw this picture posted by François Sockhom Mey from Koh Kong, Cambodia.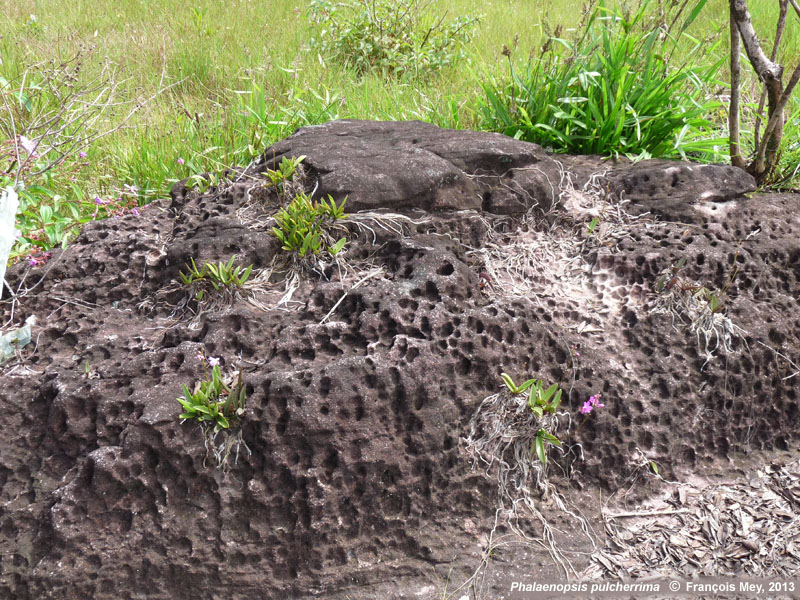 I'm no geologist, nor do I know anything about the geology of Cambodia, but this rock looks very much to me to be a weather worn outcropping of limestone... I of course could be very wrong. But it will be interesting to see how the pulcherrima reacts.