BLO Forum Members -
I'm still waiting for some small photos to put here and one name. But I've put them all up with the best info I have.
We would like to post a small photo (450 x 300) of your submission in addition to the link you have provided. However, some have their flickr, photobucket, etc. configured so that other people cannot download an image. This is understandable, but if you want a small photo displayed in this thread please PM (to Photos) the 450 x 300 photo or unprotect the link on your image hosting site. Also, we will not intentionally reveal the photographer, but if your photo is watermarked/copyrighted with your name, people will know.
Keep the photos coming!
Photo #1
-
Phal Yin's Green Jewel 'L'
------------------------
Photo #2
-
Removed at submitter's request
-----------------------
Photo #3
-
Phal. Tzu Chiang Crisna 'Fuller' AM/AOS
http://lh5.googleusercontent.com/-UHw16 ... _0412a.jpg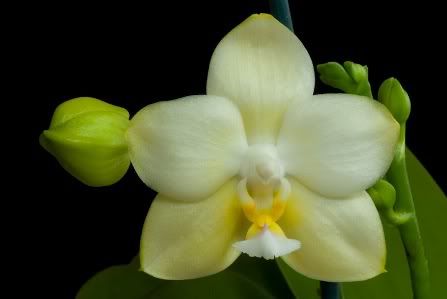 ------------------------------
Photo #4
-
Phal tetraspis
http://www.flickr.com/photos/8238947@N0 ... hotostream
-------------------
Photo #5
-
Phal Jessie Ang
http://i842.photobucket.com/albums/zz34 ... 100052.jpg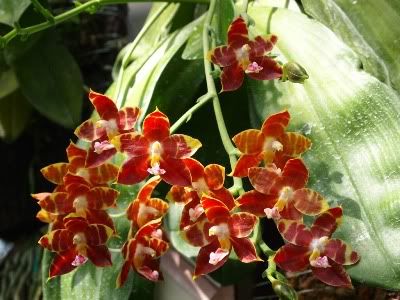 -------------------------
Photo #6
-
Phal. lueddemanniana 'Summer Solstice' HCC
http://farm6.staticflickr.com/5453/7004 ... 499e_z.jpg
---------------------------
Photo #7
-
Phal (John's Gold x Leucadia Lava Flow)
http://i165.photobucket.com/albums/u56/ ... 80_1-1.jpg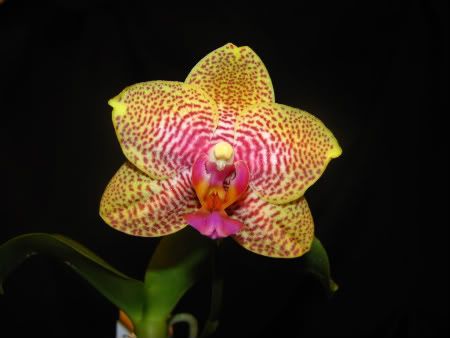 -------------------------
Photo #8
-
Phal Ho's Kung Feng Glory
https://lh6.googleusercontent.com/-rnN3 ... 0Glory.JPG
-------------------------
Photo #9
-
Phalaenopsis violacea var. Sumatra
http://farm9.staticflickr.com/8009/6996 ... c1a4_k.jpg
-------------------------
Photo #10
-
Phal. phillippinense 'Highjack' HCC/CCE/AOS
http://www.flickr.com/photos/37033529@N ... otostream/
-------------------------
Photo #11
-
Phal I-hsin Sunflower
(?)
http://www.flickr.com/photos/71229392@N04/6836238712/
-------------------------
Photo #12
-
Phal Little Dragon
http://galeriedesorchidoux.free.fr/gale ... ellow2.jpg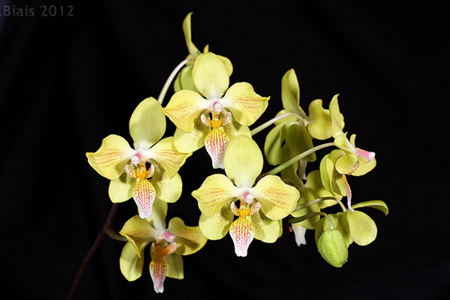 -------------------------
Photo #13
-
Phal leuddemanniana
http://farm8.staticflickr.com/7068/7040 ... 0143_b.jpg
-------------------------
Photo #14
-
Phalaenopsis lindenii
http://farm7.static.flickr.com/6233/628 ... f417_z.jpg
-------------------------
Photo #15
-
Phal Jessie Lee
http://i842.photobucket.com/albums/zz34 ... 140007.jpg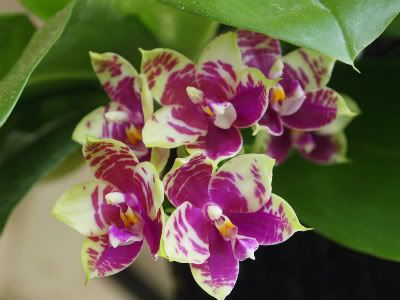 -------------------------
Photo #16
-
removed at submitter's request
-------------------------
Photo #17
-
Phalaenopsis Phal. John Ewing 'Seagrove'
http://farm8.staticflickr.com/7230/7201 ... 2d83_b.jpg
-------------------------
Photo #18
-
Phalaenopsis Timothy Christopher
-------------------------
Photo #19
-
Phalaenopsis Guadelupe Pineda
http://www.flickr.com/photos/shooterbab ... otostream/
-------------------------